I'm dreaming of this beautiful print called
Woman 2011
. The artist is
Eszter Schall
who is a graphic designer and an illustrator. She lives in Hungary, and she has
a shop on etsy
, where she sells her unique work.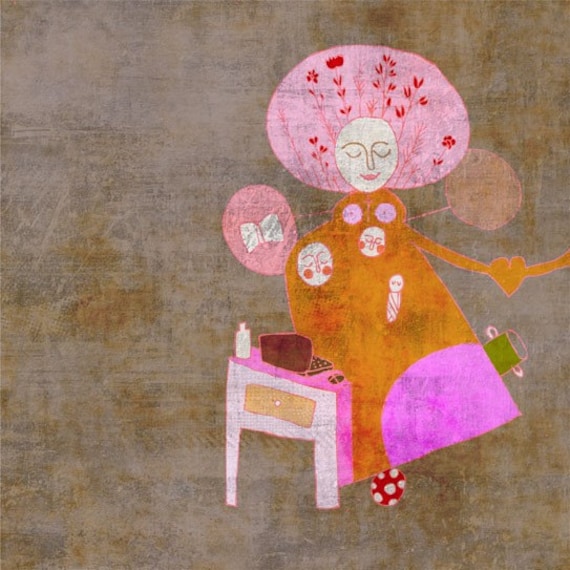 Photo from Eszter Scall's etsy shop
I like the way she uses colours and the fact that she has a naive style. I'm a huge fan of naive artists.


If I have to be completely honest then I had better show you this other print from Eszter Schall as well, called Lovemaking with nature.
I want that too...badly.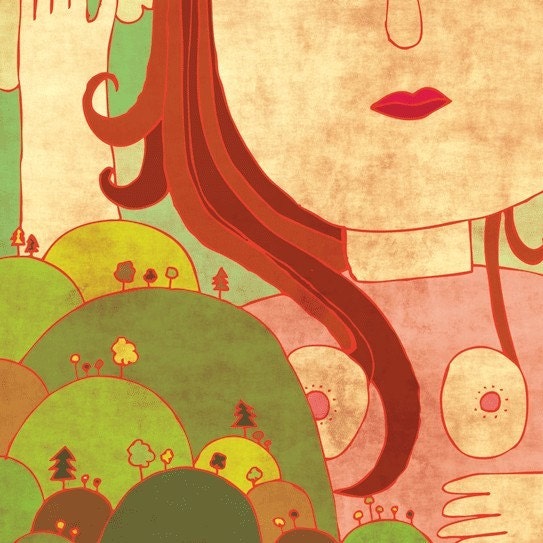 Photo from Eszter Scall's etsy shop