Jeg holder utrolig meget af en pige, som i disse timer er rigtig, rigtig spændt. Min søde niece Emma fik en super overraskelse af sin storesøster Ida til sin konfirmation. Sammen med Ida, skulle hun høre - og se - Lady Gaga når hun kom til Parken for at spille.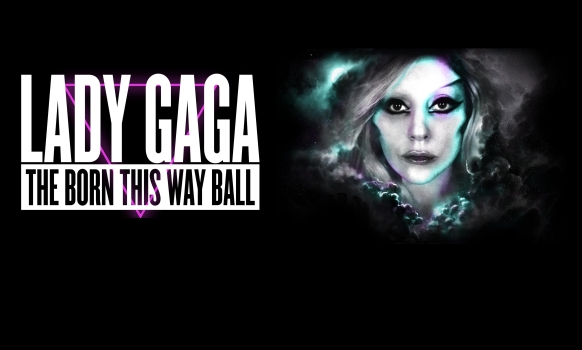 Og nu er dagen kommet. Hvor er jeg spændt på at høre hende fortælle om koncerten, og alt det andet som sådan en begivenhed bringer med sig.
Og se bare her, hvor glade og forventningsfulde de så ud på facebook kl. 18.15 i Parken her til aften. :)
En stor musik oplevelse kan gøre kæmpe indtryk, uanset om man er barn eller voksen. Min allerførste koncert oplevede jeg, da mine forældre i 1984 tog mig med til Grøn Koncert for at høre et af mine yndlings bands dengang: Sneakers.
Bandet er forlængst opløst, men dermed ikke chancen for at høre og mærke fantastisk live musik. Som for eksempel
denne koncert
...som nok er min allerbedste til dato. Hvilken er din?
I know that she is SO excited...
I'm so fond of a girl, who is very, very excited during the next hours. My sweet niece Emma got a super surprise by her bigsister Ida, one her confirmation day. Together with Ida she was going to hear - and see - Lady Gaga when she came to Parken (in Copenhagen) to performe.
And now the day has arrived. I'm so excited to hear her tell about the concert, and all the other stuff which such an event brings along.
A big music experience can make a huge impact on you, no matter whether you are a child or a grownup. I heard my very first concert back in 1983, when my parents took me to Grøn Koncert to listen to my very favorite band of the time - Sneakers.
The band has long gone broke up, but thus not the chance of hearing and feeling live music. Like
this concert
...which probably is my vert best so far. Which one is your best?